Event-Driven Architecture: a new partnership with the scope to increase Italian community

We are excited to announce the signature of a new partnership with AxonIQ. A company of Dutch origin specializing in event-driven architecture (EDA), which enables companies to develop event-driven Java applications in a flexible and high-performance way!
To support AxonIQ in growing the Italian community, we have decided to be the first Italian partner company to provide consulting and training locally.
A partnership that allows us to work closely with the leading AxonIQ experts in the world. So we can support modern organizations in the realization of new projects or the migration of monoliths towards a micro-service approach, always using DDD (Domain Driven Design), CQRS (Command Query Responsibility Segregation), and Event Sourcing.

"We have chosen AxonIQ because we believe the only enterprise-ready solution to focus on the business logic and not worry about technicalities", says Davide Piazza, CEO of Thread Solutions.
"In Thread Solutions, we have seen that traditional state approaches are starting to compete in the race for the cloud and microservices. We have done a lot of research and experimentation to create evolutionary solutions with the CQRS/Event Sourcing approach. We immediately realized that there are countless things to manage to put a system of that type into operation. With AxonIQ Framework and AxonIQ Server (the ecosystem of event-based tools, techniques, and services), we found the answer we were looking for and which allowed us to focus on business aspects".

AxonIQ is also thrilled to have entered into this partnership in Italy: 
"We believe that Thread Solutions is more than able to provide local advice on event-driven architecture. We are excited to start working with Thread Solutions to grow the Italian community".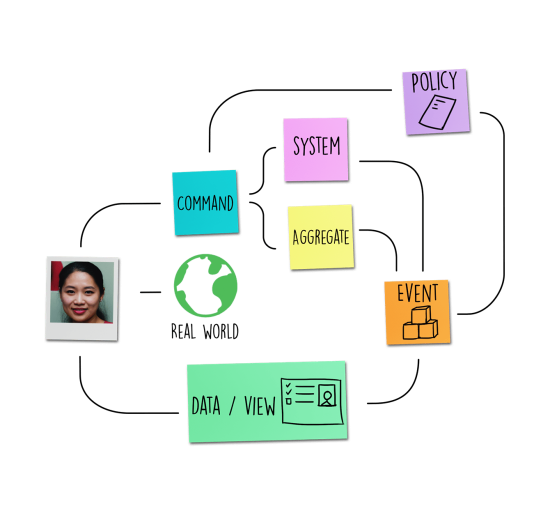 Brief description of AxonIQ

Country: Utrecht, Netherlands
Team: about 60 people from several countries of the world (DACH, Northern Europe, Southern Europe, Asia-Pacific, North America)
Industry: financial services, logistics, retail, and healthcare

AxonIQ enables organizations to see, understand, and flex their software systems.
They offer the world's only purpose-built event-thinking platform. With Axon Server and Axon Framework, Axon helps you build digital-native applications for modern organizations.
Their customers have in common the desire to better understand how to work their systems, both from a technical and commercial perspective. 
They handle the amount of data, often sensitive data, and millions of information transactions daily. We enable our customers to streamline and redefine their systems to suit, not by rebuilding from scratch, but in ways that align with customer needs and a customer's agility.
Axon is an end-to-end development and infrastructure platform that smoothly evolves event-driven microservices. It includes a programming model supported by a specialized infrastructure for scaling and distributing mission-critical business applications.
Visit the AxonIQ site to find out more. 
Or contact us to book a meeting where we can:
briefly introduce AxonIQ and Thread Solutions;

share our experience with the platform;

talk about weekly/monthly AxonIQ meetups;

provide eventual technical details, also through direct contact with an AxonIQ engineer;

speak about the free courses of the AxonIQ Academy; 

help with questions, doubts, or curiosities.
Do you want to know more?
Get in touch with our certified team.