Web and mobile design
Digital solutions with the person at the center

Since 1999 we have been realizing web portals, responsive websites, web and mobile applications and other tailor-made communication digital tools for every company. We do this by combining business strategy, user centered design and the best techniques and tools in order to offer solutions based on our client's needs.
Design, creativity and people

A successful project is never born by chance. Each phase of our work requires the union and the interlocking of different skills and professionalism. Always within the framework of a well-defined strategy, which is based on the methodology of design thinking.

Thanks to an initial analysis, research and comparison work, we are able to propose innovative solutions, such as responsive websites, portals and mobile apps, capable of responding to the needs of all the stakeholders involved (user-centered design).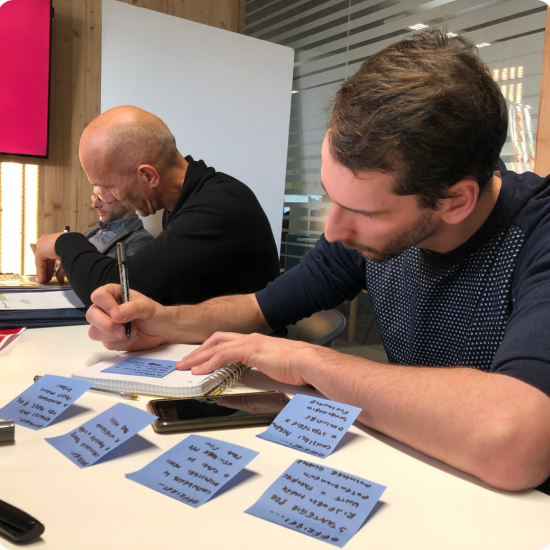 1. Research and analysis

Good design starts from research. In order to develop an experience able to facilitate the demands of your brand with the needs and expectations of the users, we analyze in-depth your target in order to arrive to the definition of your design objectives and its strategy.

How do we get to this? Thanks to targeted kick-offs, focus groups, interviews, questionnaires, market analysis and design workshops.
2. Validation

Final development is not started until the structure is defined. Through post-its and sketches, we gradually convert the search results into information architectures, navigation flows, wireframes and high-fidelity prototypes, to show you what the final result could look like and test it with users even before development.
3. Development

Through an Agile approach we incrementally release working software. In this way we assure you concrete results quickly, without losing the flexibility to react to any changes that inevitably arise during construction.
4. Launch and follow-up

Here we are, now the product is complete in all its parts and can be addressed by the general public and their needs in search of answers. Answers your product can now give.
But that's not all! Our customers are partners. For this reason we do not abandon you to the delivery of the product but we continue to update and improve it with you, so that it can adapt to a constantly evolving context.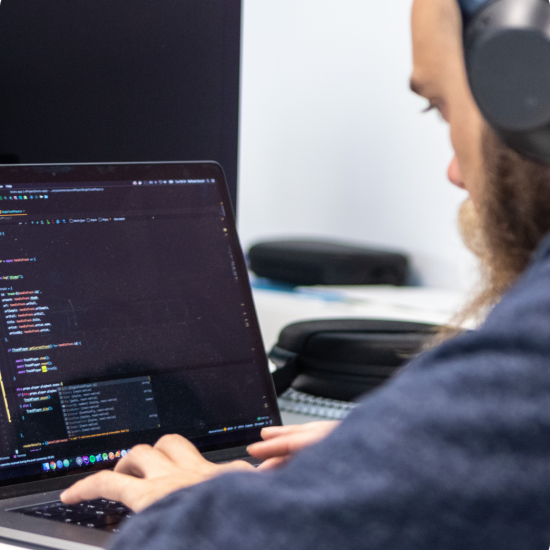 The most suitable technologies for the development of your projects

Every project is unique and needs a mix of technologies developed ad hoc: for this reason we choose the ones that best adapt to your strategy and your objectives you want to achieve.
Mixing the technical possibilities of front-end and back-end we create a tailor-made so-called "tech stack", i.e. the a set of tools, technologies and advanced framework that enables us to create clean codes and semantic, that are able to perform smoothly on every device.
Successful stories
The best thing is to go and see what we do and how we do it. Discover some projects that we have realized.
Do you have a project in mind?

Contact us in order to understand how we can help you to realize it.