Brots: from first steps to Web3 evolution
Finally, after almost two years, Lorenc and Alessandro, founders of Brots, came to visit us in Trento. On this occasion, we wanted to interview them to discuss the path that led to the birth of Brots: a startup created to bring out and grow the artists of today and tomorrow.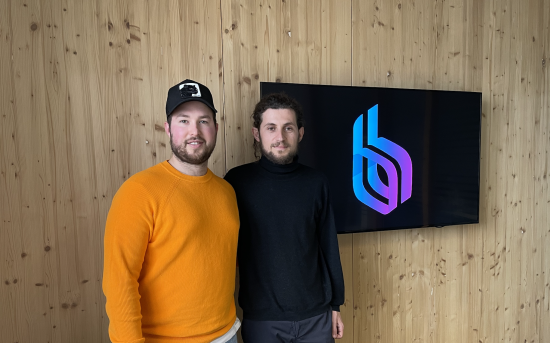 Hi Lorenc and Alessandro, we are glad to have you back in Trento. Would you like to step back in time and tell a little bit about who you are and how the idea for Brots came about?


 
Lorenc: I am Lorenc Miri, I am 27 years old and I was born in Albania but I have lived in the province of Venice since I was a child. I studied at Ca' Foscari University, Department of Economics, where I did my bachelor's degree in Business Administration and later my master's degree in Finance. 
During my master's years, I met and befriended my current partner, Alessandro, who I later found out is also my neighbor! 😂 What divided us was just a park. Unbelievable!  

Alessandro: Hi, I'm Alessandro Marin, I'm 28 years old and like Lorenc, I also studied at Ca' Foscari University of Venice, Department of Economics but, unlike him, I did my master's degree in Business Administration. Having both of us come from a background in Economics and then having taken different paths to the magistrate allowed us to have a broader skill set!

Lorenc: After these brief introductions of us, I imagine you are more curious about how the idea of Brots was born, so let's take a "leap" into the past to trace our history to the present.
...After a 6-month trip to Seoul (South Korea), I got together with Alexander for drinks. I told him about a problem that had been on my mind for a while...and it was, over a spritz, that the idea of Brots began to take shape...Spoiler: it all stemmed from my desire to discover the new Pink Floyd. But let's take a further step back.
In those years (2014) one of the most influential bands in the history of popular music, Pink Floyd, had broken up. They were my favorite band, and one day, as I was listening to them on my balcony at home, I thought: now that they are no longer composing, who will be the next Pink Floyd? I, who am a lover of that genre, what other similar band can I listen to? 
The first way that everyone will think of and that came to my mind as well to discover new music was Spotify. 
The problem with Spotify is that it only offers famous singers, leaving no room for up-and-coming ones, but leaving room for new opportunities, which, instinctively, I felt to share with Ale right away over that famous spritz we were talking about earlier. 

Alessandro: at that time I was using Tinder (😂) and when Lorenc shared his reasoning with me I immediately connected the two. Why not make an app like Tinder where, instead of discovering new people you like, you can find the music of up-and-coming singers who are in line with your musical tastes? 
So from there, we set out to make this idea a concrete reality. An idea that wants to give, on the one hand, space and voice to emerging singers through a platform that allows them to earn money and organize live events, and on the other hand, a platform for users who want to discover new music and attend concerts of their favorite artists.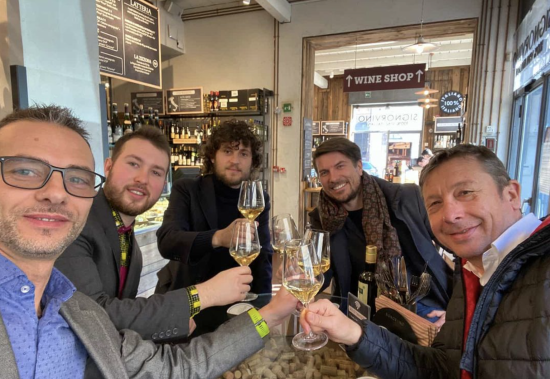 How did you come to Thread Solutions? 

Like most people who want to do startups, there is the idea and the desire to get involved and make something really innovative, but often there are not all the skills needed to put it into practice. 
Also, we had no experience in startups. So the first step had to be to figure out how to take the first steps (which are always the most decisive ones). 
The first thing we did, and which we recommend to everyone who wants to do startups, is to look for incubators that will give you feedback about your project. 
This first phase takes time: it is a confrontation with different realities, analyzing various aspects to arrive, after several evaluations, at choosing the right incubators. We turned to Impact Hub Trento. Trentino seemed the right territory to help us realize our idea, and so it was. 
We started a two-month journey with them, which gave us the theoretical foundations on what to do, but above all, it made us meet with some investors, including Davide, CEO of Thread Solutions, a practical and competent person who, together with his company, allowed us to be what we are today: a reality composed of 7 people and walking on its own legs! 
 
How has Thread Solutions helped you?

We are not developers and, at the time, we did not have the technical skills to turn our idea into an MVP (Minimum Viable Product). 
Thread Solutions first helped us clarify the project idea and then helped us implement it.
But above all, the thing that made the difference, and that really few in Italy do (and we met quite a few investors...), was that it made us grow as entrepreneurs (and as people).  
Being accompanied and supported by entrepreneurs like Davide and Nicola and their entire company, which has great experience in the field for more than 10 years, allowed us to learn how to make the right choices, how to deal with problems, and how to move forward with confidence and determination even in the most difficult moments-and believe us, doing startups is difficult: there are more moments of tension than moments of calm. You have to learn to live with them. 
But not only that. They gave us awareness of what it means to have a company, what it means to work with other people, and how to manage their relationships. 
And the most important thing is that they always accompanied us with the basic will to make us autonomous. 
In fact, over time, we have learned so much that to this day we are totally autonomous in making certain choices, but we continue to turn to Thread Solutions to confront and deal with more and more complex things together, even more impactful, important, and sensitive strategic decisions. 
This has been what has made the difference! 
Thread Solutions gave us something that to this day in Italy no one else can give you.
 
What opportunities has the collaboration with Thread Solutions opened up for you?

A new life. 
One thing you realize in hindsight is that, in the first phase when you have the idea and you have to implement it, finding the right people makes all the difference! We, fortunately, from the beginning made the right choices with the right people! Without Thread Solutions we would not be here today.
We also have to say that in Italy there are no structured accelerator programs to grow startups. By structured program, we mean a program that goes beyond theoretical concepts, but is based on mentorship (one-to-one) activities that can make you grow and make you autonomous in managing all the processes of the company!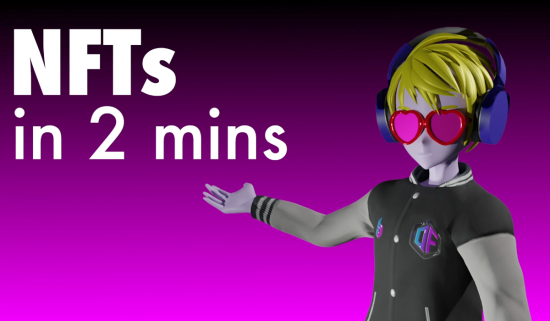 What is Brots today? 

Brots of today is a little different from Brots of yesterday. But the goal has remained the same: to support emerging artists financially. 
We just changed the how. If we used to do it through live events, today we do it digitally. 
The reason for this pivot? 
We all know that, in recent years, Covid19 has complicated things, and one sector that has been greatly affected and of which we are a part is the music sector. Live events could no longer be done and the continuation of this situation was still very uncertain. 
And as in all areas, but especially in startups, if you are not quick to adapt and keep up with the market, you risk disappearing. 
 That was the case for us! There was no alternative! Since we could not make money for emerging artists with live events, we had to find a new solution. So, after several searches, we turned to the world of the Metaverse and NFTs to allow artists to earn digitally through the NFTs that fans buy.
This also allowed us to expand our target audience. We no longer rely solely on emerging artists but also on more established artists who, despite their popularity, need new sources of income. 
 
How do you see yourselves in five years? And how will the collaboration with Thread Solutions evolve?

...On a desert island🤩 
...Let's hope we are still alive....
(gut responses)
Joking aside. 
It's complicated to say what we will be in five years. Things change fast, the market changes, and the needs of users change; you just have to be good at adapting quickly and finding new solutions. 
The only goal we hope to achieve is to repay everyone who has put their trust in us from the beginning, including Thread Solutions!  
 
Doesn't it worry you that you don't know what to expect?

We believe that's what being a startup is all about. You're struggling at first, but then this situation of uncertainty and tension starts to grow on you and becomes that constant in your life that you can't do without. 
 
How many investors have you found over the years? 

We have found many, we have been turned down by many, and we in the first place have turned down many. 
Not all funding needs to be signed. Finding the right partners is difficult but crucial. 
To date, however, we have raised about 300,000 euros in funding. 
Also, we had to be in many places to meet different investors, but Covid19 allowed us to "travel" more online than offline.
 
What did you learn from this experience and what advice would you give to people who want to do startups? 

One thing you learn in the startup world is to suffer: it is not a time of stress, but a constant where you are at your wits' end. This is the truth! 
From this experience, we learned to make hard choices, to make sacrifices! 
We have learned what it means to work with people you respect on the team and who share the same mission and vision as you, who have the same desire and motivation as you to push the idea forward despite difficult times. 
All of this was possible thanks to a partner like Thread Solutions. 
In conclusion, there are no real tips we want to list but we hope you can extrapolate from everything we have told you in this interview!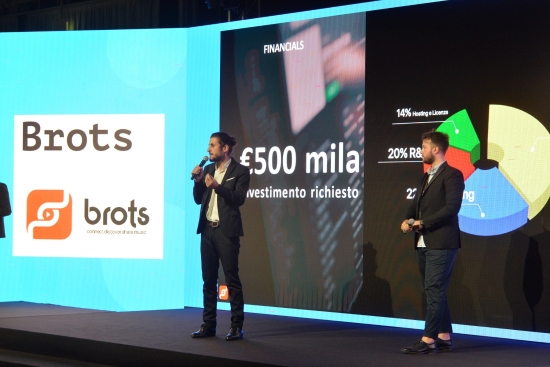 Protagonists of the first edition of Trentino Sviluppo's Investor Day (2020) - L'Adige
The next story could be yours.

Contact us through one of our channels, describe the challenges you would like to face and together we will find the suitable solutions.
Other successful stories

Every time we complete a project it is an opportunity to learn new things, grow and improve ourselves. Find out how companies similar to yours have exploited our know-how to carry out their project!